July 2019
| Sun | Mon | Tue | Wed | Thu | Fri | Sat |
| --- | --- | --- | --- | --- | --- | --- |
| | 1 | 2 | 3 | 4 | 5 | 6 |
| 7 | 8 | 9 | 10 | 11 | 12 | 13 |
| 14 | 15 | 16 | 17 | 18 | 19 | 20 |
| 21 | 22 | 23 | 24 | 25 | 26 | 27 |
| 28 | 29 | 30 | 31 | | | |
Calendar


Eheh heh... Well uhm.
I'm going to need an EFA for about a week, though it may be extended, depending on whether or not I leave for Larry Fest earlier than I had planned out .3.
But, yesh. The main reason that I'll be gone is because I'm going to this awesome, music festival type thing where I'm going to see a ton of bands that I really appreciate and enjoy listening to, and I'll be there for quite some time with little to no internet access, considering I'm going to be partying ALL DAY with a bunch of other headbanging strangers that Im probably going to become really good friends with. (x
And as a side note that's really only directed at Kahlua and Cassiel... Im so sorry for my little disappearing act in the chatbox the other day ;-;
I'd offer explanation but... I'd rather not rant about anyone -.-
ANYWAYSSSS.
I love everyone; You all have really wonderful bone structure in your face, and I love all of the little booties that each and every single one of you possess .3.
Oh. And the calves. ><
BUT YEAH IM GONNA MISS YOU GUYS, BUT I'LL PROBABLY BE TRYING TO GET THE ATTENTION OF LEAD SINGERS AND STUFF SO. YEAH.
K BYE.
<33333333333333333333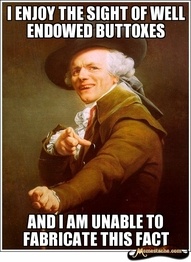 Admin




Posts

: 763


Join date

: 2014-06-14


Age

: 20


Location

: Spearheading the Rebellion with my soulmate ;3

Character sheet
Name: Verine bb ;3
Gender: Femme.
Rank: Warrior o3o


BYE BB HAVE FUN! <333333
I WILL MISS YOU D:
_________________



Posts

: 498


Join date

: 2014-06-16


Age

: 22


Location

: Avatar by Mave <3

Character sheet
Name: BM100
Gender: Male
Rank: Omega


Have fun my bb <333
I´ll miss you so friggin much <33;-;



Posts

: 1040


Join date

: 2014-04-25


Age

: 20

Character sheet
Name: Shadow
Gender: Brute
Rank: Loner


WE'LL MISS YOU VER BB<333

AND IT'S OKAY I FORGIVE YOU ABOUT THE CHAT THING. JUST GO HEADBANG YOUR BRAINS OUT<33333
Google Master




Posts

: 513


Join date

: 2014-05-04


Location

: Kickstarting the rebellion against black licorice ._.

Character sheet
Name: Cassiel
Gender: Male
Rank: Beta Male




Similar topics
---
Permissions in this forum:
You
cannot
reply to topics in this forum