May 2018
| Sun | Mon | Tue | Wed | Thu | Fri | Sat |
| --- | --- | --- | --- | --- | --- | --- |
| | | 1 | 2 | 3 | 4 | 5 |
| 6 | 7 | 8 | 9 | 10 | 11 | 12 |
| 13 | 14 | 15 | 16 | 17 | 18 | 19 |
| 20 | 21 | 22 | 23 | 24 | 25 | 26 |
| 27 | 28 | 29 | 30 | 31 | | |
Calendar


Alright so: hi guys, long time no see! To those who don't know me, I'm an old member of this pack, basically an unofficial pack friend.
These are my new favorite wolf sims, in both of which you can roleplay. They're pretty fun, and a nice break from WolfQuest.
Plus, if I send a referral, I earn points.
Wolf-Haven
This is probably my favorite--a wolf sim in which you can fight animals and other wolves to level up, equip yourself, and grow more powerful. There's more than that to it, though: roleplay, bio creation, chatting, a forum, and packs. I was thinking that Maverick could set up the Riadven Pack on wolf-haven to get a wider range of members. Just an outside suggestion. Although you would have to get to lvl. 40 and have a million DP to do that. Also you can pay to receive a custom wolf, a personalized avatar in place of the default brown, gray, silver, or white wolf you use to play the game with. I myself am thinking of getting one. I'm just starting to get into rp, and it's quite fun! My username is
Phara
; hope to see you there!
http://www.Wolf-Haven.com/Register/45922
Wolf Play
This is yet another great, interesting wolf sim. Unlike in Wolf-Haven, you play as an entire wolf pack instead of a single individual, and your username becomes the pack name. You start with an alpha pair, then breed them and grow your pack from there. The game involves a lot of buying/selling with game currency, as many people like to sell wolves, pups, food, character points, etc. You can buy a premium account and/or a custom with real money, although I'm personally happy with my basic account. I wouldn't advertise the Riadven pack in this game; it's just not that kind of website. But it's a very fun game and I suggest you try it. My pack is the
Sleepwalking Tribe
.
http://www.wolfplaygame.com/index.php?referral=3267
These games sound like fun, I will look at them someday! c:

But anyway... BB HOW ARE YOU? <3333
_________________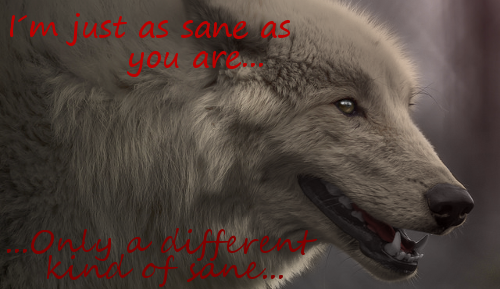 Avatar by me



Posts

: 1510


Join date

: 2014-03-23


Age

: 21

Character sheet
Name: Jeamesero
Gender: Male
Rank: Tracker/Crazy Suggestion Bomber!


I played Wolfplay, but I haven't been on in a while because it's gotten boring for me. =/
_________________



Posts

: 73


Join date

: 2014-06-29


Age

: 27

Character sheet
Name: Kahlua
Gender: Female
Rank: Delta


Alright did and signed up.

For Wolf Haven, my user is SiriusWolfstar.
For Wolf Play, my pack is Journey Pack. I had it based solely on Sirius' history. Starting from when the pack was found, by my old wolf's grandparents!
HAW, Wolfplay. <33
I love the feeling of when I know me new custom pups are born today. <33

I'm EnlightenedSkiesPack / Endless Rhythm Pack / Let Them Eat Cake



Posts

: 83


Join date

: 2014-06-26


Age

: 17


Location

: Australia, the Box of Shame

Character sheet
Name: Runa
Gender: Female
Rank: Tracker




Similar topics
---
Permissions in this forum:
You
cannot
reply to topics in this forum