May 2018
| Sun | Mon | Tue | Wed | Thu | Fri | Sat |
| --- | --- | --- | --- | --- | --- | --- |
| | | 1 | 2 | 3 | 4 | 5 |
| 6 | 7 | 8 | 9 | 10 | 11 | 12 |
| 13 | 14 | 15 | 16 | 17 | 18 | 19 |
| 20 | 21 | 22 | 23 | 24 | 25 | 26 |
| 27 | 28 | 29 | 30 | 31 | | |
Calendar


So yeah, I feel like getting rid of Hatsune and atm I have two characters which I wanna use in this pack, but I can't really choose.
Help me decide? <3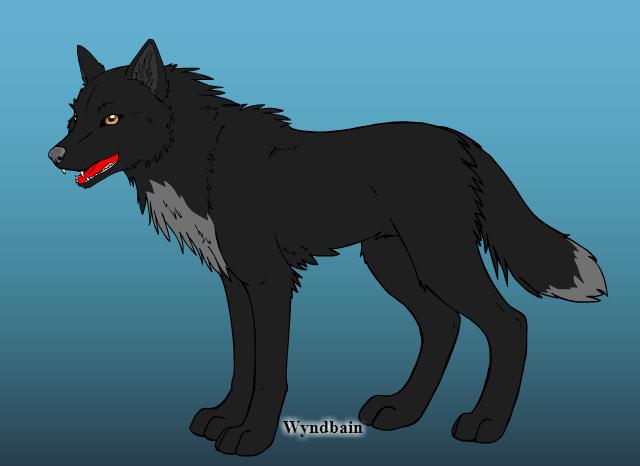 Name: ''Shun'' Takeru Hasu
Gender: Male
Possible rank: Nanny or Omega
Personality: Shun looks dangerous due his size and strong body build, but he's not dangerous or aggressive at all; he's far from that. Shun is a sweet and caring wolf who loves to help others. He is pretty emotional and can get pretty much sad by others calling him names or being rude to him.
He's also amazingly loyal and isn't afraid or lazy to follow orders and please others. He listens greatly to wolves higher in rank and is really wise and a good mentor to younger wolves or wolves lower in rank. He's also very smart and knows when someone's lying, but he also knows the right time when to correct others and who, or when to just leave those wolves believing their own lies.
But even though Shun acts like a sweet and caring wolf on the outside, Shun is really shy and doesn't really like crowded places, feeling closed in most of the time. He's also pretty much a loner and prefers to be on his own, but he doesn't step back when someone wants to have a conversation with him. He's still sad about the loss of his mate Haya, but tries not to show his sorrow, even though the pain of his loss and the shame of not looking after her well enough eats him from the inside. He feels responsible for losing her and is afraid that he might never see her ever again.
But overall a very sweet and caring male, not flirty and not aggressive at all who prefers to be good to others than to himself.
Relationship to Jeames: half brother (he likes Jeames)
Name: Mustafa Tamashii
Gender: Male
Possible rank: Warrior or Hunter
Personality: Mustafa is a bit of a rascal; he's stubborn and headstrong now and then, and takes orders badly. He can sometimes be caught stealing food from other packs or his own pack members and he likes to act all dominant when the real dominant wolves aren't around. This means he likes to pick on younger and/or weaker wolves.
Whenever the alphas are around he can suddenly change to a very loyal wolf, but when he's bored he will go back to his old habits of annoying and dominating others.
Mustafa can be a nice wolf though, especially to friends and family. And a lot might not really believe it, but this male is very trustworthy and protecting over the ones he loves. Does an enemy or a stranger with bad meaning touch one of his family members, friends or pack members, then he will stand up for those he cares for and protect them.
Relationship to Jeames: brother (he dislikes Jeames and tried to drown him when they were young because he's jealous of him)
_________________



Posts

: 498


Join date

: 2014-06-16


Age

: 21


Location

: Avatar by Mave <3

Character sheet
Name: BM100
Gender: Male
Rank: Omega


Fdhfgf, THANKS DUKE BB! <3333
_________________



Posts

: 498


Join date

: 2014-06-16


Age

: 21


Location

: Avatar by Mave <3

Character sheet
Name: BM100
Gender: Male
Rank: Omega



---
Permissions in this forum:
You
cannot
reply to topics in this forum