April 2019
| Sun | Mon | Tue | Wed | Thu | Fri | Sat |
| --- | --- | --- | --- | --- | --- | --- |
| | 1 | 2 | 3 | 4 | 5 | 6 |
| 7 | 8 | 9 | 10 | 11 | 12 | 13 |
| 14 | 15 | 16 | 17 | 18 | 19 | 20 |
| 21 | 22 | 23 | 24 | 25 | 26 | 27 |
| 28 | 29 | 30 | | | | |
Calendar



Title: 
Alana Bloom
Sobriquet: 
Alana
Sex: 
100% Feminine
Hour Glass: 
Roughly three years of age
Sexual Orientation: 
Heterosexual
Specie: 
Timber wolf x European wolf
Current Ranking: 
None currently.
Desired Ranking: 
Shaman | | Healer
Native Tongue:
 English

Build: 
Alana´s physique is decent. With long and lean legs, a well built back packed with muscles on the right spot, she has the perfect runner-build. Her paws are petite while her tail is a tad longer than an average wolf´s one. Alana meisures thirty three inches shoulder height and weighs roughly ninety pounds. She is more or less on the average side, only her long limbs making her stature a bit taller than it should actually be.
Fur Color: 
As almost every canid, Alana has two layers of her coat; one covering her back, head [crown, ears], and tail in a mixture of brown combined with a grey tone while her belly, her fur around her snout, her 
eyebrows 
and four limbs are pigmented in a pale cream hue.
Fur Texture: 
The Texture of this she-wolf´s coat is silky, soft to the touch and fluffy enough to keep her warm during winter while it´s rather thin and shorter during summer time.
Markings: 
Two long stripes with the pigmention of a dark-ish steel tone go from her eyes down to her cheeks. Her snout is shaded in a more redd-ish like coloring, fading into the usual brown/grey tone.
Scars: 
She had a wonderful life until her 
true love 
had showed up and inflicted her a scar on her snout, though fur has already grown over it so it´s not that visible anymore. A torn ear what was caused by her 
lover 
should also be mentioned.
Those Eyes: 
Her irises are pigmented in an almost white grey.

Characteristics: 
Alana is a kind-hearted female. She may come off as shy due to her not speaking much, or at least the female won´t start probably a conversation herself, however, Alana is the quite opposite of being shy. She is extremely confident in her movements, in her actions and in her words., it may even appear that she is a tad too confident, however that´s a matter of opinion. Anyways. While quiet, Alana appreciates every conversation someone starts with her, well as long as it´s about revelant things. She won´t take any nonsense and if needed she will put those back into their places who showed her nothing but a bothersome behavior. Alana is surely not someone to mess up with, as she can show an assertive and nerely arrogant side of her persona as well as the kind and warm-hearted female she actually is. 
Even though her past showed her nothing but that true love is only an imagination, Alana still believes that someone is out there, only waiting for the female. Don´t misunderstand her, she doesn´t belief in love-on-first-sight, nor that it´ll just appear out of sudden; it´ll take time until Alana will bound with someone ever again but after all, she is open for anything. 
Sometimes, the female comes off as if she had never heard of social boundaries of each individual, what results often in a scenery where she is actually taking the lead of a conversation, only to make her conversational partner feel even more uncomfortable around her. But on the other hand, Alana is extremely respectful to those who deserved her respect and will obey rules, maybe sometimes grudgingly, but she will. Though, when it comes to making her point clear, she can raise her voice and show her great abilities in speaking her mind. There has never been a moment where Alana kept her thoughts to herself; when she was unsatisfied with something, she will let you know it, though sometimes not really in a kind way...
Flaws: 
Alana can´t stop thinking. The female is always processing her feelings in a logically way, observing everything what makes it hard for others to actually find her interesting. Another negative trait of her is being quite gullible, it´s not easy to blind her but if you accomplish to do so, she´ll trust everything and anything you say. Being provocative as she is will lead her to trouble for what she actually doesn´t care. Alana will fight for what she believes and will tell you her opinion straight away, it doesn´t matter if you want to hear it or not. It´s not only that she has mentally flaws, she has some physically as well. As delicate as her runner-built is, strength isn´t really something she was made for, however, she got enough muscles to defend herself. Those muscles are rather located in her limbs. 
Talents: 
Alana is talented in furnishing an opinion about someone; she can pretty good figure all of the characteristics of others while only talking to them. She is a real attentive listener, someone you can tell everyone while being sure that her lips will be sealed and no secret of you will exit her mouth. Another talent of her is running; her endurance and speed make her to one of the best runner´s you´ve ever seen. Running for hours and hours without tiring, that is what Alana can do best. Her medical wisdom would be something else to mention, though Alana is more of a psychiatrist than a shaman or healer. She obviously has enough knowledge of how to cure external wounds, she was trained for being a healer in her former pack, however the psyche fascinates her greatly and she is extremely talented in telling what others have but due to her being slightly gullible, her oppinion can be manipulated.
Narration: 
Born within a litter of three during a mild summer night, Alana and her two other sister´s were introduced to the world and named by their lovely parents, Mason her father and Bedelia her mother; Anastasia was the name of the first born, Abigail was the second born while Alana was the third born, though this didn´t make her a runt, nor something lower than her 
a few minutes 
older sisters. The youngsters soon got to open their eyes for their first time in life and were overwhelmed by the beauty of the world they lived in. For the first time, Alana could look at her reflection, at her exterior. She looked different. Her pelt was grey, while her sister´s were more of a solid black one. They rather looked like their father, Mason, while Alana pretty much resembled her mother, Bedelia. Only those more dark-ish markings were probably coming from her father´s gene, while the bright, grey fur and those turquoise irises were totally coming from her mother. 
Growing up, the little family would loose one of their dearest daughter; Abigail. Mother Nature wanted to take her life earlier than the two siblings. The pack was mourning, though Alana and Anastasia were told that 
death is not a defeat. It is a cure. 
Not understanding their mother´s words, they´d take it nonetheless and soon the mourning would be over, joy filled the little one´s hearts as they grew older and older, playing games and overall enjoying their childhood. Everything seemed perfect.
Reaching the age of a yearling, Alana and her sister Anastasia started to take their apprenticeship, Alana as a Huntress while her rambitious sister Anastasia rather took interest in the art of fighting. Both had an entire year time to perfect their skills. It felt like only a few months for the adolescents, though the year passed rather quickly and thus, they got assigned to their desired rankings; Alana as a huntress while Anastasia became a perfect warriorness.
It didn´t take long until both she-wolves found actually their true love. Anastasia felt in love with a young Healer, Koda. They were truly alike and loved each other with full heart. Alana on the other hand had a crush on the lead warrior; Helios. His fur was a rich chocolate hue with a caramel like under coat. His irises were pigmented in a vivid green hue, every female had a crush on him and Alana was only one of hundred. However, she was the one he chose, she was the one out of a hundred other, tantalizing females and thus, she was more than happy, there was no word for her what could describe her feelings perfectly. She was overall happy.
But it didn´t last long. Time had passed and Alana figured that something was wrong with Helios; he was not the canid anymore he used to be. He grew more distant, abused her verbally. That continued for several months, Alana simply loved him too much, since he´d always apologize for his words afterwards and Alana would always forgive, never raise her voice against him. Love had blinded her, so much that she willingly ignored the abusement. How much he´d apologize for his actions, he´d always repeat those. He´d always yell at her and for a long time, he even blamed her for being so assertive due to her 
stressing 
him and for that even she would aplogize. He was the one abusing her and she was the one who whispered how sorry she felt for turning him into this.
Days passed quickly and the verbally abusement grew to a daily routine, however it wouldn´t only be the verbally abusment, no, Helios even dared to abuse her physically, snapping at her, biting her muzzle and sometimes even pinning her down and pressing his ivory fangs against her throat, crimson stained her fur. But whatever he did, she would shut her mouth, she was way too timid, too whacked and too afraid. Afraid that she´d loose him, afraid that she´d end up all alone. And so she took the abusement with silence.
However over time hate grew within the shy and timid female. Love replaced by rage. It was another day, an usual one Alana could tell; Helios was yelling at her, snapping at her muzzle while he pushed her down with his body weight making the toture even more taunting for the young female. His hostile growl made her receptors press against her neck´s fur and the more she felt his incisors scratching her neck, the more her upper lip lifted, revealing her ivory incisors while her lips started to vibrate in aggression. Another bite, tearing her one receptors caused the female to finally shout, to finally explode. A vigorous growl exited her mouth, surprising the chocolate shaded Helios who immediately backed off, baring his fangs at the female, though he didn´t say a thing as Alana let off everything. She told him her opinion in a more or less friendly way, snapping all the time at the male in an aggressive behavior. He made her turn into this but honestly, she was thankful for that. Now she was finally able to tell other´s her opinion about them, sometimes being more or less provocative and sarcastic. Her pack was not really pleased with the new female who had changed greatly, however she was not going to change anything at all on her. She was perfect the way she was and she would her change her oppinion of her entire pack. She was not going to waste her time there and would depart and find a better one, one where she´d be loved by other´s, where she may could find true love. Yes, even if she got abused and her heart broken, she still believed in true love and is eager to find it...
Dame: 
Bedelia Bloom
Sire: 
Mason Bloom
Siblings: 
Anastasia – Female – Alive
Abigail – Female – Deceased
Aquaintances: 
-
Friends: 
-
Foe[-s]: 
-
Crush: -Lover: -Offspring: -
Last edited by Alana on Sat Nov 01, 2014 2:34 pm; edited 4 times in total
OMG, beautifil bio bb! o:
I love it! <33
_________________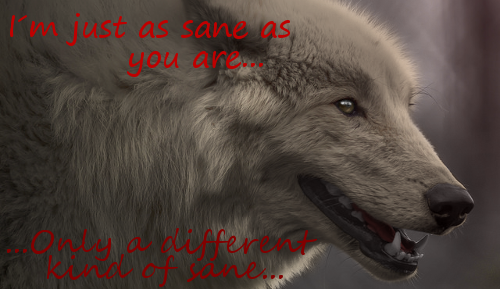 Avatar by me



Posts

: 1511


Join date

: 2014-03-23


Age

: 22

Character sheet
Name: Jeamesero
Gender: Male
Rank: Tracker/Crazy Suggestion Bomber!


-Character has been changed due to some issues-
Kay, that was ridiculous, lol. 
SHE'S FREAKIN GORGEOUS HOLY MOLY IF DUKE LOVES HER DEYA'S GONNA GET SO MAD LOL

Navin's gonna be all "YOU'RE SO PRETTY BUT IM A LIL SHY SO YEAH"

It's gonna be great



Posts

: 447


Join date

: 2014-06-16


Age

: 21


Location

: SUR LA LUNE

Character sheet
Name: Deyanira
Gender: Female
Rank: Warrior


She's gorgeous c:
Lovely bio.



Posts

: 127


Join date

: 2014-07-16

Character sheet
Name: Caro
Gender: Male
Rank: Healer


WOW, character change!
She's lovely though <3333
_________________



Posts

: 498


Join date

: 2014-06-16


Age

: 22


Location

: Avatar by Mave <3

Character sheet
Name: BM100
Gender: Male
Rank: Omega


Shes beautiful love<3
Thank you for everything; you're such an amazing person<33333333
And I cant wait to rp with her c':
x3
Admin




Posts

: 763


Join date

: 2014-06-14


Age

: 20


Location

: Spearheading the Rebellion with my soulmate ;3

Character sheet
Name: Verine bb ;3
Gender: Femme.
Rank: Warrior o3o



---
Permissions in this forum:
You
cannot
reply to topics in this forum