April 2019
| Sun | Mon | Tue | Wed | Thu | Fri | Sat |
| --- | --- | --- | --- | --- | --- | --- |
| | 1 | 2 | 3 | 4 | 5 | 6 |
| 7 | 8 | 9 | 10 | 11 | 12 | 13 |
| 14 | 15 | 16 | 17 | 18 | 19 | 20 |
| 21 | 22 | 23 | 24 | 25 | 26 | 27 |
| 28 | 29 | 30 | | | | |
Calendar


Do you believe the Riadven staff are picking favorites?
"There's a concern about favoritism?"Before you read any further, let me just say that I am by no means trying to come off as rude or offensive. If you take this thread personally, I'm sorry, but that is not the point of this thread.
Several days ago I was told by four members that they think the Riadven staff are picking favorites. These members disagreed with two of the promotion choices.
I will not say who these members are or which of the two promotions they didn't agree with.
Now let me just say that the staff -- Cass, Veri, Lua, and I -- are
NOT
picking favorites. We are
NOT
. Let me repeat:
NOT
. And that is final. I'm sorry if you feel like we are, but lots goes into who gets promoted (for example) than just seniority. First of all, we
cannot pick just anyone
. Lots of time and effort goes into staff debates to decide who gets promoted.
For example, say if someone is very mature, kind, and helpful outside of rp. They sound like a good beta, don't they? NOT YET THEY AREN'T. Let's go check out what their wolf is like
inside the rp
. Their wolf is a murderous psychopath. Sound like a good beta? A beta who kills for no reason?
NO
. Ooc and ic traits are just
two of the many factors
that goes into deciding on a promotion. And trust me, there are
MANY
.
The Riadven staff loves each and every one of you
equally
, but we're offended that some of you think that we're picking favorites. I hope I got my point across, and if any of the staff has something to say or add on, post below.
,
the Riadven Staff
Last edited by Maverick on Thu Dec 25, 2014 5:41 pm; edited 1 time in total
_________________
●
DEVIANTART
●
WOLFQUEST
●
FERALHEART
●
"Believe that life is worth living and your belief
will help create the fact." -William James
Head Admin




Posts

: 1026


Join date

: 2014-03-20


Location

: Long gone... contactable on FeralHeart and my DeviantART account (@Kikiorylandia)

Character sheet
Name: Maverick
Gender: Male
Rank: Alpha Male


I agree, a murderous psychopath isn't a good Beta. ;D *wink wink*

*scoots out*
_________________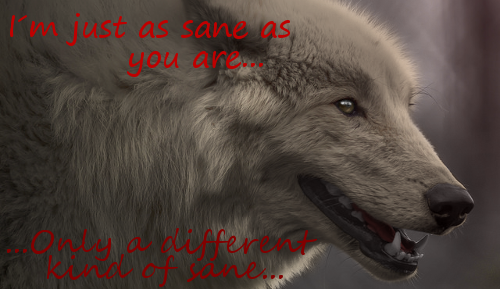 Avatar by me



Posts

: 1511


Join date

: 2014-03-23


Age

: 22

Character sheet
Name: Jeamesero
Gender: Male
Rank: Tracker/Crazy Suggestion Bomber!


_________________
●
DEVIANTART
●
WOLFQUEST
●
FERALHEART
●
"Believe that life is worth living and your belief
will help create the fact." -William James
Head Admin




Posts

: 1026


Join date

: 2014-03-20


Location

: Long gone... contactable on FeralHeart and my DeviantART account (@Kikiorylandia)

Character sheet
Name: Maverick
Gender: Male
Rank: Alpha Male




Similar topics
---
Permissions in this forum:
You
cannot
reply to topics in this forum