June 2019
| Sun | Mon | Tue | Wed | Thu | Fri | Sat |
| --- | --- | --- | --- | --- | --- | --- |
| | | | | | | 1 |
| 2 | 3 | 4 | 5 | 6 | 7 | 8 |
| 9 | 10 | 11 | 12 | 13 | 14 | 15 |
| 16 | 17 | 18 | 19 | 20 | 21 | 22 |
| 23 | 24 | 25 | 26 | 27 | 28 | 29 |
| 30 | | | | | | |
Calendar


MY LOVES;
Im sorry about my sudden drop in activity! I've been preparing for this HUGE speech I have to do, and my topic is Euthanasia and I have to be unbiased and I NEED TO MAKE A S#!T TON OF NOTECARDS UGH.
So Im sorry, but school and life first ;-;

Much love though<3
Admin




Posts

: 763


Join date

: 2014-06-14


Age

: 20


Location

: Spearheading the Rebellion with my soulmate ;3

Character sheet
Name: Verine bb ;3
Gender: Femme.
Rank: Warrior o3o


_________________
●
DEVIANTART
●
WOLFQUEST
●
FERALHEART
●
"Believe that life is worth living and your belief
will help create the fact." -William James
Head Admin




Posts

: 1026


Join date

: 2014-03-20


Location

: Long gone... contactable on FeralHeart and my DeviantART account (@Kikiorylandia)

Character sheet
Name: Maverick
Gender: Male
Rank: Alpha Male


It's fine Veri I completely understand!
You catch up postie wasn't ugly btw it was beautiful! <<333
The feels were amazing!
Take your time and hope you do well on your speech!



Posts

: 330


Join date

: 2014-11-20


Location

: Snuggling with bb's!

Character sheet
Name:
Gender:
Rank:


It's okay bb, you made up for it with your GH rp post. ;DDDD
But seriously, I just want to say this here but omg that post you did for Shun was like... THE BEST. IT WAS PERF. VERINE IS LIKE THE SWEETEST PERSON IN THE HOUSE TO SHUN, NEXT TO DAWN AND JUST... OMG I LOVE YOU. <333


GOOD LUCK ON YOUR SPEECH BB, GO MAKE US PROUD. I'M SURE YOU WIL. <33333333
_________________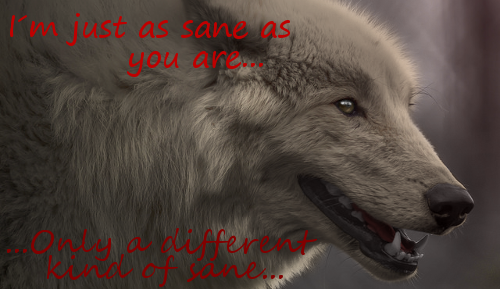 Avatar by me



Posts

: 1511


Join date

: 2014-03-23


Age

: 22

Character sheet
Name: Jeamesero
Gender: Male
Rank: Tracker/Crazy Suggestion Bomber!



---
Permissions in this forum:
You
cannot
reply to topics in this forum