June 2019
| Sun | Mon | Tue | Wed | Thu | Fri | Sat |
| --- | --- | --- | --- | --- | --- | --- |
| | | | | | | 1 |
| 2 | 3 | 4 | 5 | 6 | 7 | 8 |
| 9 | 10 | 11 | 12 | 13 | 14 | 15 |
| 16 | 17 | 18 | 19 | 20 | 21 | 22 |
| 23 | 24 | 25 | 26 | 27 | 28 | 29 |
| 30 | | | | | | |
Calendar


Label:
Feather Bay Chandrak
Epithet:
Fea [Faye]
Situation:
Unnoccupied
Common:
Feminine
Youth:
One year, three quarters.
Position:
Healer
Category:
Ethiopian Wolf; a rare subspecies of the Grey Wolf.
Jargon:
British English
Beholding:
This fae has a coat length of short-medium, it is always well groomed and shiny, smoother down to the last detail. Feather is orange with a creamy chest and stomach, as well as the insides of her legs, with a black end of her tail. Feather has a slight frame and a lithe body to go with it, as is typical for the Ethiopian name she holds. She is taller than most grey wolves, and very long-bodied and legged. She can move quickly and nimbly through most spaces, and is a talented swimmer.
Substance:
11.2kg
Stature:
3'3" long; 22" tall at the shoulder.
Oculars:
A gentle steel grey with flecks of browns and blues.
Psyche:
Feather is a calm wolf who has much patience for questions, curiosity, adventure, and truth. She goes by the saying: "as long as one seeks knowledge, she will give one all that she has." She is in love with puppies; she enjoys very much to play with them and make them feel welcomed, though she would never cause any grief on purpose. She likes to teach her skills to those who will listen, observe, and learn. Feather does not appreciate cheaters, liars, or those who show cowardice when they could be showing bravery. She is good at staying calm when another wolf is injured, which is an asset to her career. Fea tends to be respectful, but also playful. She is quick to trust and easily hurt. She's a very honest wolf, but only when no harm will be done by the truth, or when one deserves it.
Tone:
Her voice is a soothing, multi-tone song that is rarely heard in an angry way.
Preferable:
Pups, peace, honesty.
Detestable:
Lies, violence, disrespect.
Culture:
One quiet spring evening, a litter of three was brought to the world. Their names had been decided promptly, three honorary names. The first born, Taima; named after his deceased uncle. The second, Feather; named as her grandmother had been. The third; Kira; named of her aunt, who had died beside Taima as bears had trampled the camp.
This is the history of Feather Bay Chandrak; the second born, but not the second of anything else. The three siblings all were raised together, as equals. Taima, being the oldest, took on the title of Delta; Feather chose to follow her grandmother in healing; and Kira decided to follow her aunt, in hunting. Zaylex and Fellaree, Alphas of Green Wood, were the parents of the trio.
Life was simple in the pack, the past had been a hard time, but with the new generation came the promise of prosperity. Feather became very close to her grandmother as time grew older, and the drama of the world collapsed upon the pack. A challenge had risen from sleep between Feather's uncle, Kyo, and her father. Kyo wanted the title of Alpha, as he had once been, before Zaylex challenged Kyo. Kyo, however, lost this challenge and left the pack.
Kyo had been gone for some months, and life had returned to normal in the pack. But he returned with apologies and respect. He lost his rank as a hunter and turned to the Omega section. Feather became close with her uncle upon his return, having hardly any memory of Kyo's challenge in her early life.
By the time Feather was one year old, she began training with her grandmother as a Healer; soon later, she had mastered most skills and was close to doing so with others. She knew herbs, and herbs to contradict those herbs. The names and scents of every plant was embedded in her mind, so when the time came that Kyo challenged Zaylex once again, Feather was ready to tend to the wounds.
This time, Kyo won; he had been training secretly and preparing for this fight since his return. He gave Feather and her siblings the choice of staying, and two took it; Taima, however, was too proud to give up his title as Delta, and left with his parents to begin a new pack.
Shortly after Kyo began his life as Alpha, which was appreciated by all in the pack beacause it was his rightful place, Feather's grandmother died of old age at seven years old. Feather saw no reason to stay after this and notified Kyo.
The Alpha kindly gave her rough directions to a pack called Riadven, and told her many stories of the members that he'd known. He told her to search for a female named Kiran, the nanny, and to tell her he was sorry for leaving her so suddenly. He told Feather many tales of the pack and the territory, and pieces that he remembered of the route there.
Feather collected her herbs and set off in the direction Kyo had given her, carrying the descriptions of the pack in her mind. She kept these images and memories that seemed so close to her in her thoughts; Fea used them to drive herself forward and motivate the search for Riadven pack.
On her way, she ran in to many obstacles, one was a cat named Kraken, who seemed unafraid of Feather. They became good friends and Feather nearly forgot her reasons for finding Riadven. After waiting months with Kraken, she recalled Kyo's stories of Kiran and the wolves, There was a long, emotional good-bye between the friends and the relationship was over. Kraken wanted to follow, but Feather was forced to convince him that not all wolves were as kind.
She was chased by poachers, nearly starved, attacked by other packs, and lost, many times before finally coming to the outskirts of Riadven pack. A rival pack living on the outside seemed to want her to work for them on infiltrating and destroying Riadven, but she'd made a promise to her uncle that she'd become a part of the family.
She skirted the mountains that Kyo had told her were called Sapphire, and found a way through. After a few days of nervously waiting on the mountains, she spotted a female and a pup talking. The description of the female seemed to match Kyo's of Verine, down to the crystal blue eyes.
Feather followed the female back to Riadven lands and now waits to begin her new life.

Affairs:
Feather was named after her grandmother and knew her parents well: Zaylex, her father; and Fellaree, her mother. Taima was her older brother, and Kira her older sister; both were named after her aunt and uncle who were murdered by bears. Her aunt Keli was an omega and exiled for treason, and her uncle, Kyo was challenged by Zaylex for Alpha and lost; this caused him to leave the pack. Her grandmother Feather, who died of old age, was a healer, and taught Feather all she knew; and the whereabouts of her grandfather, Convel, is unknown.
Last edited by Feather on Sun Jan 04, 2015 9:40 pm; edited 2 times in total
Accepted<3 c':
Ily and Ilfeather.
Admin




Posts

: 763


Join date

: 2014-06-14


Age

: 20


Location

: Spearheading the Rebellion with my soulmate ;3

Character sheet
Name: Verine bb ;3
Gender: Femme.
Rank: Warrior o3o


Ooooh, our first actual Ethiopian Wolf!
I love the template you used to create the bio! o:
_________________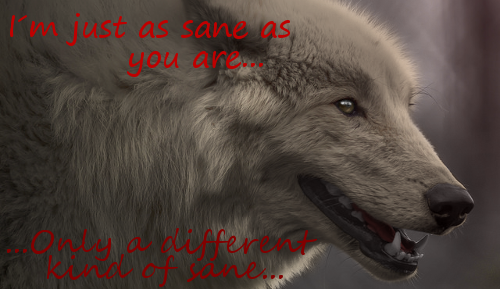 Avatar by me



Posts

: 1511


Join date

: 2014-03-23


Age

: 22

Character sheet
Name: Jeamesero
Gender: Male
Rank: Tracker/Crazy Suggestion Bomber!




Similar topics
---
Permissions in this forum:
You
cannot
reply to topics in this forum