May 2019
| Sun | Mon | Tue | Wed | Thu | Fri | Sat |
| --- | --- | --- | --- | --- | --- | --- |
| | | | 1 | 2 | 3 | 4 |
| 5 | 6 | 7 | 8 | 9 | 10 | 11 |
| 12 | 13 | 14 | 15 | 16 | 17 | 18 |
| 19 | 20 | 21 | 22 | 23 | 24 | 25 |
| 26 | 27 | 28 | 29 | 30 | 31 | |
Calendar


I'm not going to toy with things. I'm just going to rip the band aid off. My friend committed suicide a year ago. On January 15th, to be exact. And if you haven't noticed, the 15th is coming up pretty fast. I don't feel okay right now.

Isaac had pretty bad depression that he hid really well. So well that you just didn't know that he wasn't okay till someone's sitting you down and telling you that your best friend committed suicide and suddenly memories are flooding back and only now you see all the signs he was sending you. And you realize what a bad friend you were because you couldn't save a boy that had silently asked you to save him.

He was my best friend. He used to kiss my scars and when I'd ask him "why" he'd just smile and tell me that he was reminding me that I was beautiful;told me that it didn't matter if I had scars all over-I was still beautiful and that my scars, one day, would be a reminder that I've made it so many years and that if I dealt with all that from the past then I can deal with anything.

And suddenly, as sick as it sounded, my scars made me prettier because I was different and imperfect and that was okay because Isaac told me so. And gosh, you guys, if Isaac told you that you'd be okay, then you just knew that yeah, you'd be okay. And when I'd feel fat he'd point to my scale and tells me that my number didn't define who I was and my beauty-he told me that I was beautiful, sexy, and that I shouldn't let some stupid number control my life. He saved people.

But no one saved him. I just didn't save him and now I don't know what to do with my life anymore. My friend, Leah, died too. And my friends and I aren't really mourning anymore because everyone around us just seems to be killing themselves and instead of asking "why?" we're just looking around and wondering whose next, what they'll do to end their life, and if they'll write a letter or not.

I'm really just done with it all. I'm tired of feeling eveyrthing and I'm tired of feeling nothing. I'm not happy and I'm not sad. I'm just here. Sorry. Just had to get some things out.



Posts

: 31


Join date

: 2014-12-07



I'm so sorry about what happened to your friend. I really can't imagine what that must've felt like. But don't blame yourself. You're not a bad friend, believe me you're not. What happened was awful, but you're not at fault. No one really is.

I know this is gonna be a really hard time for you, but know that we'll be here for you. Don't be sorry for venting. Vent as much as you want, if it makes you feel better. Just... please don't carry all of this guilt. Don't blame yourself for something that you couldn't control, please. We love you. Remember that.



Posts

: 151


Join date

: 2014-06-17


Location

: badass

Character sheet
Name: Topaz
Gender: Female
Rank: Healer


Exactly what Cass said love, it wasn't you're fault.
Isaac sounded like a beautiful young man, and he didn't deserve to have to deal with depression, especially since he saved so many others. He saved you.
But you can't blame yourself for that, you can only be there for him, even if he isn't here for you anymore. Hold him close to your heart always, as I know you already do.

The anniversary is going to be really hard on you, and you need to know that Im here for you all through it. Everyone is here for you, willing to help in whatever way we can because we love you. We all love you.
And don't feel bad about venting, don't apologize at all. You have to vent; I've had to vent and so has everyone else. Its okay.
Just remember we love you, okay?
Rest in Paradise, Isaac. You are missed.
Admin




Posts

: 66


Join date

: 2015-01-03


Age

: 20


Location

: The pot of gold.



I know how it feels to lose someone you care about, it's a horrible experience...
He indeed sounded like an amazing person, one who put aside his own troubles for others. You couldn't have known what was bothering him; he didn't show you. So it's not your fault; I'm sure you were an amazing friend to him. I'm sure. <3
It's okay bb, I know the feeling so you can vent as much as you want.
Rest in peace Isaac, you will be missed. <3
_________________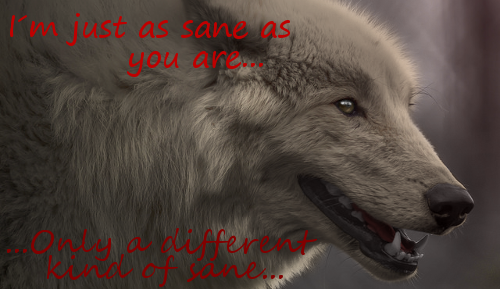 Avatar by me



Posts

: 1511


Join date

: 2014-03-23


Age

: 22

Character sheet
Name: Jeamesero
Gender: Male
Rank: Tracker/Crazy Suggestion Bomber!


Baby girl
I know how hard the anniversaries are. I'm so so sorry you have to go through this. You know what you could do? You could write him the happiest poem on the planet, and have a bunch of your guys' mutual friends over, make some popcorn, and watch his favourite movies.
Do things that he liked to do, with people that he liked. I remember on the anniversary of AJ's death, I got together with his twin, TJ, and a bunch of friends that we had in common, and we went and chased seagulls for about three hours, then we went to McDonalds and the Luxton Fairgrounds, even though they were empty.
That's the best thing to help, babe, be as close to him as you can. Remember him in the happiest ways, not in the sad ones. Message him on Facebook, go completely insane and learn how to play the flute while dancing the samba. It's all up to you.
You'll get through this baby girl. You're strong, You miss him, but you're not hiding from it. Kiss your scars for him, tell yourself you're beautiful for him; scars and all.
Stay safe babe and take it easy okay?

---
Permissions in this forum:
You
cannot
reply to topics in this forum