February 2019
| Sun | Mon | Tue | Wed | Thu | Fri | Sat |
| --- | --- | --- | --- | --- | --- | --- |
| | | | | | 1 | 2 |
| 3 | 4 | 5 | 6 | 7 | 8 | 9 |
| 10 | 11 | 12 | 13 | 14 | 15 | 16 |
| 17 | 18 | 19 | 20 | 21 | 22 | 23 |
| 24 | 25 | 26 | 27 | 28 | | |
Calendar


Alright, this is actually not my kind of style to simply disappear for a pretty long time without saying anything. 
I actually don't wanna write a Roman so I'll make this short: I'll be leaving the pack. 
I don't have time for this anymore, school and my art seem to be more important to me than this site. Never thought this could be happening.
I don't enjoy RPing anymore, its no fun for me. Occasionally it is but more or less forced. I've had a pretty good time with you all but well. I lost interest in many things, not in you but in this all "RP a wolf" thing. 
Sorry for that, though I cannot change my mind
You can either delete my account completely what I'd prefer (if that would be possible I'd be very grateful) or just put me into the dead account thing if the first option is not possible.
Same goes for Ozone and generally for every site. I may or may not let VS tho I've seen that many of you have lost interest in the site I still let it open for other people. I will post on there as well, but only to continue training my english.
You all can find me on
deviantart
 if you want to talk to me, or just kik/snapchat me idk. You can even find me in the stick cult if you should ever decide to join that fabulous cult.
Thank you all for being such nice individuals, I love you all but unfortunately life goes on. I wish you all the very best, xoxo.



Posts

: 1040


Join date

: 2014-04-25


Age

: 20

Character sheet
Name: Shadow
Gender: Brute
Rank: Loner


It's okay darling, we understand. Life indeed goes on, just do your best, okay? c;
I have yuor skype and your kik so I'm good. If you ever wanna skype me or kik me or whatever, don't hesitate to pop a message, even though it might take a while for me to respond (work, etc.). c;

We will miss you bb. <3

As for Viridis Silva, I know I haven't been on much lately, breakdown and work. I was going to post today. I guess I will post and if you decide to close the pack after all, then so be it.. <3
_________________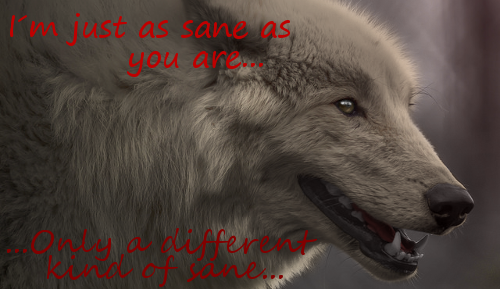 Avatar by me



Posts

: 1511


Join date

: 2014-03-23


Age

: 22

Character sheet
Name: Jeamesero
Gender: Male
Rank: Tracker/Crazy Suggestion Bomber!


Awh; Im gonna miss you too love. Its been a good time, having you around in all my packs.
You're a beautiful person, and I've quite enjoyed everything. My GBF. Bb. Our screenplays and just overall wonderful conversations. They'll be good memories for me to hold on to.

I'll move your account to pack friend for the time being, and after you dont log on for a while, I'll delete it. I hope we'll talk again sometime<3
Admin




Posts

: 763


Join date

: 2014-06-14


Age

: 19


Location

: Spearheading the Rebellion with my soulmate ;3

Character sheet
Name: Verine bb ;3
Gender: Femme.
Rank: Warrior o3o


;=;

I'm gonna miss you so friggin much. Forreal. We've had so many great times together, and I'm really gonna miss that. But, I get where you're coming from. If you lose interest, there's no helping that. Focus on the stuff you really want to do, and don't do stuff because you feel forced to.

Hopefully, we'll keep in touch c':

ILY.
Google Master




Posts

: 513


Join date

: 2014-05-04


Location

: Kickstarting the rebellion against black licorice ._.

Character sheet
Name: Cassiel
Gender: Male
Rank: Beta Male




Similar topics
---
Permissions in this forum:
You
cannot
reply to topics in this forum