June 2019
| Sun | Mon | Tue | Wed | Thu | Fri | Sat |
| --- | --- | --- | --- | --- | --- | --- |
| | | | | | | 1 |
| 2 | 3 | 4 | 5 | 6 | 7 | 8 |
| 9 | 10 | 11 | 12 | 13 | 14 | 15 |
| 16 | 17 | 18 | 19 | 20 | 21 | 22 |
| 23 | 24 | 25 | 26 | 27 | 28 | 29 |
| 30 | | | | | | |
Calendar


So. I will be a lot more inactive this week... for several reasons.

First things first, I'm sorry for missing Riadven's birthday yesterday D: I had a jazz festival that lasted all day... at least jazz 1 (which I'm in) got all 1's... the highest ranking you could get!

And another thing... a couple hours ago I found out that my grandmother died. She died early this morning of skin cancer in her leg, which she has been fighting for about half a dozen years now.

I cried so much this morning when I found out. My mascara smeared all over my cheeks, and eventually I got a slight headache from crying so much. My grandmother meant the world to me. She lived about seven hours (by car) from me, yet I loved her so much.

She was an amazing woman. In her sixties and seventies (possibly early eighties) she traveled the world. Like, I cannot name one country that she hasn't visited. Her house was filled with photo albums from most of her trips.

She was also one of my top supporters in my music career. She paid for my saxophone mouthpiece, and I think she pitched in a little for the saxophone itself. She had donated so much to my school's music program -- heck, she was one of the top donors. She had made so much effort to come visit and watch me march in the marching band, or even to sit and listen to a concert that I was performing in.

She was so proud of me when she found out I was picking up the bassoon, and when I performed at my first gig as a professional saxophonist, and she was very proud when she heard about how well the school's advanced jazz band did yesterday.

The last time I saw her was back in Thanksgiving. One of the last things I personally did for her was play Christmas songs on my sax, then after that any other random song that I happen to know.

She loved it.

This all happened way too fast... I never really had the chance to say goodbye...
_________________
●
DEVIANTART
●
WOLFQUEST
●
FERALHEART
●
"Believe that life is worth living and your belief
will help create the fact." -William James
Head Admin




Posts

: 1026


Join date

: 2014-03-20


Location

: Long gone... contactable on FeralHeart and my DeviantART account (@Kikiorylandia)

Character sheet
Name: Maverick
Gender: Male
Rank: Alpha Male


Oh man, that's horrible. I'm so sorry to hear this... I know how it feels to lose someone dear to you, it's really something terrible..
From what I've read, I gotta say she was an amazing person

I hope you're feeling better soon bb. <3333
_________________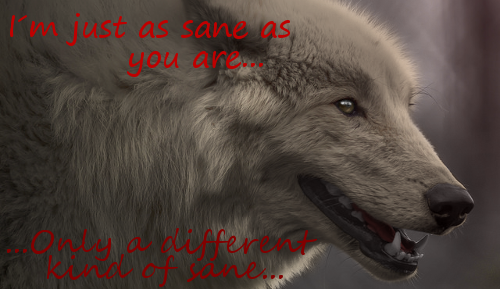 Avatar by me



Posts

: 1511


Join date

: 2014-03-23


Age

: 22

Character sheet
Name: Jeamesero
Gender: Male
Rank: Tracker/Crazy Suggestion Bomber!


Dont dare be concerned about Riadvens birthday.
My love, Im terribly sorry about the passing of your dear grandmother; I can understand how she meant the world to you with all of the influence she had in your life.
Dont let her fade from your memory. I trust you wont.

Text me, PM me, call me, anything. Contact me if you need me for whatever reason, even to vent. Im here for you love. Im truely, truely sorry she's passed, but she's lived a good life. A good, happy one, and she's made a good influence in this world; Your world especially.
Stay strong gorgeous<3
Admin




Posts

: 66


Join date

: 2015-01-03


Age

: 20


Location

: The pot of gold.



Thanks guys, it means a lot<33333
_________________
●
DEVIANTART
●
WOLFQUEST
●
FERALHEART
●
"Believe that life is worth living and your belief
will help create the fact." -William James
Head Admin




Posts

: 1026


Join date

: 2014-03-20


Location

: Long gone... contactable on FeralHeart and my DeviantART account (@Kikiorylandia)

Character sheet
Name: Maverick
Gender: Male
Rank: Alpha Male




Similar topics
---
Permissions in this forum:
You
cannot
reply to topics in this forum