April 2019
| Sun | Mon | Tue | Wed | Thu | Fri | Sat |
| --- | --- | --- | --- | --- | --- | --- |
| | 1 | 2 | 3 | 4 | 5 | 6 |
| 7 | 8 | 9 | 10 | 11 | 12 | 13 |
| 14 | 15 | 16 | 17 | 18 | 19 | 20 |
| 21 | 22 | 23 | 24 | 25 | 26 | 27 |
| 28 | 29 | 30 | | | | |
Calendar


Hey guys I just thought that I'll be posting the pack's news for ya~

Member News
We've had many new members since the pack opened, but unfortunately North, Ajah, Pierce, and Imagine have been removed due to inactivity. On a happier note, from my recent roleplay posts we will be getting a new beta or delta and a lead hunter. So cross your paws and you may get lucky~

Roleplay News
Many newcomers are appearing out of no where, and the rest of the pack is simply socializing. But, the rp even poll is done and our clear winner is the "meeting some domestic canines"! I will begin to work it out, but please do NOT bring it up in rp until I do, thanks!

Site/Contest News
Please but your paws together, for Silhouette has won the banner contest! You all made gorgeous banners, and honestly it was difficult to pick the finalists. Also, I will be putting up info for our next, and popularly supported map contest! Keep your eyes peeling in the next couple of weeks.

Other News
The crushes/mates and pups info threads have been posted, so I hope they answer any questions you may have ^^ Also, sometime over the summer the other rp board will be unlocked so you all can create your own minor rps.

Thats it for now~
_________________
●
DEVIANTART
●
WOLFQUEST
●
FERALHEART
●
"Believe that life is worth living and your belief
will help create the fact." -William James
Head Admin




Posts

: 1026


Join date

: 2014-03-20


Location

: Long gone... contactable on FeralHeart and my DeviantART account (@Kikiorylandia)

Character sheet
Name: Maverick
Gender: Male
Rank: Alpha Male


Oh yes! Congrats Silhouette! And of course to everyone else for posting such awesome banners! ^^
I will check out everything else soon, cannot wait for the rp event and the map contest to be started. <3
_________________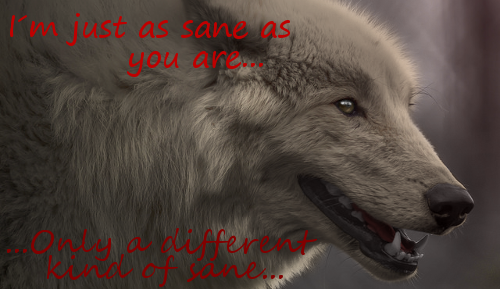 Avatar by me



Posts

: 1511


Join date

: 2014-03-23


Age

: 22

Character sheet
Name: Jeamesero
Gender: Male
Rank: Tracker/Crazy Suggestion Bomber!


I reviewed some of the banners and they were all lovely designs! Congrats to Silhouette for making such a fine banner!
I also can't wait until the event starts, it would fun!
Congrats, Silhouette!

I'm excited for all these new things.
Loving the banner, Silhouette!

I'm excited to see new stuff on the horizon.


Similar topics
---
Permissions in this forum:
You
cannot
reply to topics in this forum