May 2018
| Sun | Mon | Tue | Wed | Thu | Fri | Sat |
| --- | --- | --- | --- | --- | --- | --- |
| | | 1 | 2 | 3 | 4 | 5 |
| 6 | 7 | 8 | 9 | 10 | 11 | 12 |
| 13 | 14 | 15 | 16 | 17 | 18 | 19 |
| 20 | 21 | 22 | 23 | 24 | 25 | 26 |
| 27 | 28 | 29 | 30 | 31 | | |
Calendar



((this isn't the best but it's the best I can do with little muse eh -cri-))
When my baby comes home, she's got roses in her hair...
Name; Ophelia Edwin
Nickname; Lia
Status; Single
Gender; Femme
Age; 3 years and 2 months of age
Rank; Healer
S.O; lesbian
Looks; Ophelia Edwin is a dainty she-wolf, her body narrow, legs slender, paws small;ears sharply pointed. Her eyes are large and doe-like, the color of hazel. Her body is covered in a thick coat of white, grey, black and auburn, silky to the touch.
Voice; despite having learned to speak some english, Lia has a thick accent, and she often pronounces things wrong.
Personality:Ophelia is a melancholic and depressive she-wolf, one that rarely smiles and has all but forgotten what her laugh tastes like;what it sounds like. She has forgotten how effortlessly it used to be to smile, seeing as she does none of this now, and the smiles she does share are far from real and lovely;the are crooked, cold and as sharp as her teeth. She's a bit delusional, always seeing glimpses of those who haunt her dreams.

Background; ((every dialogue is spoken in italian, but I don't feel like translating so it's just ye.))
She was born at dawn, where a pack lived just inside of Calabria's National Park of Sila, in Italy. Mist had already settled over the land, the sun clouded over and hidden, though the pack could still feel it's heat as they paced. Could still feel it long after the birthing of the babes.
There was only one sound;one sound of whimpering and discomfort, but soon the pup was joined by an older voice;the mother. Something was wrong, anyone could tell, and as the mate of the she-wolf entered the brush, he was met with the sight of his mate, curled up around four bodies, though only one moved.
Only one pup was alive.
She was smaller than the other pups. She was alive and her siblings were not. Her mother was in a fit;"my poor darlings! They've died!"
The father was quick to comfort his she-wolf of pure white, cooing softly, "Oh, don't be so sad, Perdita, we still have one! And look, she's as white as you are! You'll both be the beauties of the pack!"
"It's not good enough, Ronan! She's not good enough!"
Ronan frowned, his black and brown tail swishing as he eyed his mate, and the pup that suckled from one of her mother's mounds, so tiny and delicate. They could not name her a warriors name, nor a strong name, as they would have done to the others pup, had they not been dead.
But perhaps she could be called something romantic;something that promised beauty and grace. And then Ronan had it;he turned to his weeping mate, but did not speak to her. He turned to the suckling pup, smiling gently. "Ophelia. My little Ophelia."
And so it began;little Lia was introduced to the pack as soon as her senses were awake;as she got older, her once purely coat of white turned a shade darker, and she was flawed with a halo of grey around her face and body, her ears and tail marked auburn.
And her eyes were the lightest color of hazel.
This pup was not Ronan's;she was a scandal.
Because this pup looked exactly like another male wolf, a male Ronan had trusted with his life;his brother, Alonso. And so the hidden romance between Alonso and Perdita was revealed, and Ronan was struck with grief and anger.
Perdita tried to speak to Ronan, but he would not have it;he hated them both, and hated the pup he once thought was his, even more. But despite all this, Ophelia still grew, and she still loved. She loved Ronan and her mother, and her uncle Alonso, the healer. But her father grew ill and hateful, and left the pack one midnight, leaving Lia heartbroken.
By the time she was nearly one, she joined Alonso's side and began to learn about herbs, about the plants that could heal, that could kill. She was his apprentice;and his daughter, though Lia didn't know that. She didn't pay any attention to the whispers the other pups threw her way.
As Lia grew, her mother became more aware of how one of the alpha's pup, Kar, watched Lia.
She'd know that look anywhere, and no male even truly looked at Ophelia in that manner, so Perdita was quick to make plans with his mother, Grega, and Grega spoke to her mate, Don.
And the match was made.
Kar hung around Lia, attached to her hip as if he had known her his whole life, but he was a year older than she, and hadn't ever paid attention to her before until now.
Ophelia was oblivous to the match, and instead watched another with love sicken eyes;Rosalind was Kar's eldest sister, and Lia's closed friend, but her was infertile, and no young male wanted her.
Lia wanted her.
And Kar wanted Lia. He ran to her one morning and spoke to her about the proposal. He even confessed his love for her. "If you would chain your heart to mine, I can swear to you know that I will never break it. I will love you. I shall even fight my brothers and other males for the alpha's rank for you can live above the others, where you should be, adorned and loved by all. I love you, miss Ophelia Edwin, and I wish to make you mine."
Lia was surprised;distastefully surprised. She wanted Rosalind, not Kar! In haste, Lia went to Rosa and explained the situation quickly, her stomach upset.
Rosa simply smiled, "Oh, that's so lovely! I knew he fancied you!" But that wasn't what Lia wanted to hear;she thought Rosa loved her. But it was only a different love;a safer love.
"But I love you, Rosa, as I have never loved another before. You are the light and love of my life. I don't belong with your brother, I belong with you."
And like before, Rosa's reaction was not the one Lia wanted.
Rosalind drew away as if Lia was posion, and looked about. "Don't ever say that again. And don't even tell anyone your feelings for me. I shall forget this night ever happened, and so shall you. You will love my brother, and he will love you. We shan't ever be friends, Lia, to make this easier for you. I wish you luck and happiness."
And Rosa was gone, back to her family, and Lia went back to her's, deflated and crying.
But she did was Rosalind told her to do;she accepted Kar's love for her though she did not love him back.
And on a fateful night, Ophelia uncurled herself from Kar's side and found a small pup on the move, wandering further and further away from it's mother. With a happy sigh, she went after the pup;she loved puppies, and carried him home.
But Lia didn't know how to pick up pups;she didn't know to carry them. Her grip was too strong, and the pup's spine had been broken into two.
When she realized what she'd done, she set the pup down and poked him with her muzzle, whimpering. He did not move, he did not speak, and he did not breathe;he was dead.
It was dawn, and the pack found her by the pup's dead body, crying.
"You killed him." Don angrily spoke, but Lia shook her head.
"No!" She wanted to explain, but he was right. She did kill the pup.
Words were flung at her and Don, as wolves angrily tried to make up his mind.
"Liar!"
"Oh, Lia, how could you?"
"Kill her!"
The mother of the pup wept, and that seemed to make up Don's mind.
"Ophelia Edwin, I banish you from this land. I will not kill you, but will hope that someone else will. You will live your life in exile;no pack shall ever want you. You are a killer and a disgrace to the Edwin family, just like your mother. Go now, before I change my mind, and kill you myself."
It had all happened so fast.
Lia shook her head, meeting her mother's eyes. Her mother looked away. Her looked for Alonso though he was nowhere to be seen. She looked for Kar, but he didn't meet her eyes, and when she gazed at Rosa's eyes, she saw hate.
Her heart shattered. "Please," she begged, but a male broke free from the group, yellow eyes blazing.
He attacked her, chased her, and she ran, tail tucked between her legs, screaming.
No one came to her rescue that morning, and no one ever did since.
She was chased away from pack to pack. News had spread quickly, and Don's promise had been kept.
She was alone. Exiled.
Hated.
She grew older.
By the time she was two, humans sedated her and four other wolves in late June, determined to increase the number of wolves in a park in American, seeing as those wolves were all but dying out, and perhaps sending in two she-wolves and three males would increase the chances of more packs and more puppies made. After waking up in a small metal cage, she watched as the latch opened, and dashed out, smacking into another she-wolf who was ten times as bigger than Lia. Startled at her new surroundings, the new smells and the funny flat faces whom stared at her in awe, she bolted the wrong way, heading away from the direction the other wolves went.
She traveled many days and nights, eating little things, such as scraps, or skinny rabbits or crows that got too bold and too close.
She was alone and hateful. This was her punishment.
Wolves here did not speak her language, and they stared at her as if she'd gone mad when she spoke, but Italian was all the she-wolf knew. Soon, after listening carefully to the wolves she encountered, she learned words and how to say them and what they meant, all in english and only when she was confident that she could talk like these new wolves, and they had no idea of the wrongs she's done, had no idea that she had been exiled, had no idea that she was supposed to live the rest of her life alone, was she sure that she could finally move on;she could join a new pack. She could fall in love all over again.

Relationships;
Ronan;father;unknown
Alonso;biological father;unknown
Perdita;mother;unknown
Kar;to-be mate;unknown
Rosalind;crush;unknown
Unnamed siblings;deceased
Newer siblings;unknown
Lovers;N/A
Pups;N/A
Friends; N/A\
and the weight of the world in her hands...




Posts

: 13


Join date

: 2015-02-12

Character sheet
Name: Ophelia
Gender: Fem
Rank: Healer


Yay, Ophelia! I'm so excited!
_________________



Posts

: 236


Join date

: 2015-08-16


Location

: To insanity and beyond

Character sheet
Name: Lupa
Gender: Female
Rank: Lead Warrior, Part time slapmaster


This is perfection
I love her background
Love everythig 
Told you 10/10 love <3



Posts

: 1040


Join date

: 2014-04-25


Age

: 19

Character sheet
Name: Shadow
Gender: Brute
Rank: Loner


Ohh I love her<333
I should consider bringing in my lesbian she-wolf character... hmm...
_________________
●
DEVIANTART
●
WOLFQUEST
●
FERALHEART
●
"Believe that life is worth living and your belief
will help create the fact." -William James
Head Admin




Posts

: 1026


Join date

: 2014-03-20


Location

: Long gone... contactable on FeralHeart and my DeviantART account (@Kikiorylandia)

Character sheet
Name: Maverick
Gender: Male
Rank: Alpha Male


AYEEEEE I USED THIS PICTURE FOR A WOLF OF MINEEEE<3
Her name was Levina, I believe. She was rad.
But so is Lia. I love her.
Im pumped.
I love you lots.
Good job b<3
Admin




Posts

: 763


Join date

: 2014-06-14


Age

: 19


Location

: Spearheading the Rebellion with my soulmate ;3

Character sheet
Name: Verine bb ;3
Gender: Femme.
Rank: Warrior o3o


Waah she's beautiful :3
LOVE THE BIO TOO <33
_________________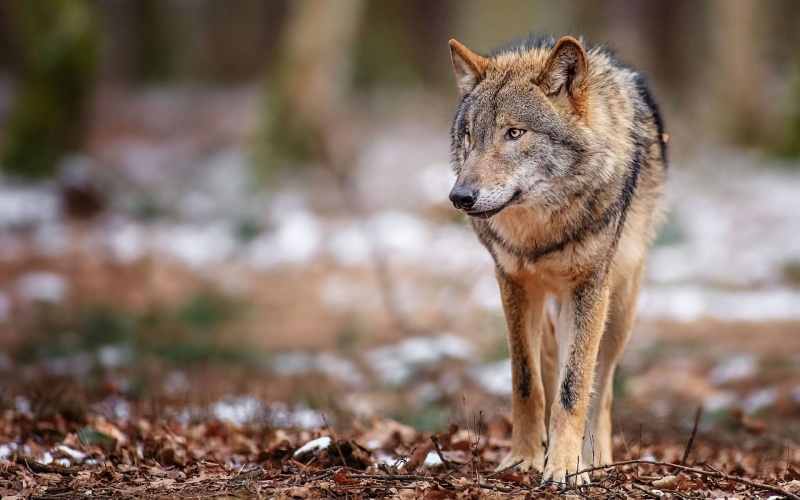 Posts

: 127


Join date

: 2014-07-16

Character sheet
Name: Caro
Gender: Male
Rank: Healer


Great Bio!! So detailed and captivating :) - Niko
_________________
Let the ashes fall, forget about me



Posts

: 32


Join date

: 2015-08-30


Age

: 18


Location

: Depends

Character sheet
Name: Niko
Gender: Female
Rank: Hunter



---
Permissions in this forum:
You
cannot
reply to topics in this forum