August 2019
| Sun | Mon | Tue | Wed | Thu | Fri | Sat |
| --- | --- | --- | --- | --- | --- | --- |
| | | | | 1 | 2 | 3 |
| 4 | 5 | 6 | 7 | 8 | 9 | 10 |
| 11 | 12 | 13 | 14 | 15 | 16 | 17 |
| 18 | 19 | 20 | 21 | 22 | 23 | 24 |
| 25 | 26 | 27 | 28 | 29 | 30 | 31 |
Calendar


...I'm going to let you all know and say it. Right now.
This pack is officially shutting down.
This last news thread really pains me to type, and it pains me even more that after today, the Riadven Pack will no longer be a thing. It will only be a memory of our past; maybe something that inspired us, mentored us, or shaped us into a better person. Whatever kind of influence this pack has had on you -- if any at all -- will be kept in your heart, but the memories that we've all shared together will be kept within all of us.
The past twenty months have been so great, and I will miss each and every one of you. I have never been part of such a fun-loving pack, and even though we've been through some downs, you've all kept coming and supporting everyone else on here. Words cannot even describe how much I have loved talking, laughing, and roleplaying with each and every one of you.
However, I do not wish to lose contact with any of you. I have a Skype (which I prefer not to say here), and if you wish to add me, simply pm me your Skype name and I'll request to add as soon as I can. I also have WQ 2.7, so if any of you ever wish to make a private game, I'm all up for it. You all may share contact info on this thread if you wish to continue talking to other members
This website will remain open forever, and I hope to continue logging in every couple months to clear up any spam posts and whatever else may need to be done. If you would like an old bio code given to you, just go ahead and ask. I'll still be logging in everyday for the next few weeks to help get things cleared up for people.
No matter what happens... if I'm still talking to some of you years from now or if I never hear from some of you again... just know that you've claimed a place in me and that I'll always think of all of you as amazing, wonderful friends. I hope to never lose any of you.
I love all of you... dearly...
And farewell..
_________________
●
DEVIANTART
●
WOLFQUEST
●
FERALHEART
●
"Believe that life is worth living and your belief
will help create the fact." -William James
Head Admin




Posts

: 1026


Join date

: 2014-03-20


Location

: Long gone... contactable on FeralHeart and my DeviantART account (@Kikiorylandia)

Character sheet
Name: Maverick
Gender: Male
Rank: Alpha Male


I don't know why, but for some reason today I suddenly felt like checking up on this pack. I guess I really had a strong bond with you all after all.

It's sad to see this pack die. I was there at the very beginning, I joined in the very first week it was around and I loved being a part of it, everyday. I stayed with you all for more than a year and when things became though for me in real life I left your side, I'm really sorry about that...

But I loved this pack and I still love you all, and I'm sure we will all find a new place again somewhere else. We can still keep contact if we want. I'm sure a lot of you have either my Kik or my Skype, if not then feel free to ask me for it, I'm still alive (sort of) and still around.
Also, if you ever want to, I'm finally interested in multiplayer again so you can now and then find me on WQ there. My in-game account is Jeames, like it always is.

I love you all. Will see you around. <3



Jeames
_________________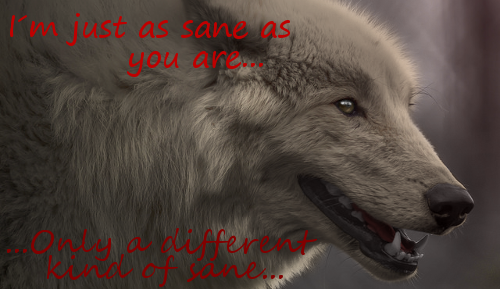 Avatar by me



Posts

: 1511


Join date

: 2014-03-23


Age

: 22

Character sheet
Name: Jeamesero
Gender: Male
Rank: Tracker/Crazy Suggestion Bomber!


I had a feeling this day was coming... But it was a great ride. This is the pack that got me back into role playing after a long time of absence. I left this pack as well, but I couldn't stay away. I loved it here, and I've enjoyed the friendships we've created here. It's been a pleasure role playing with you all. I am on Wolfquest as FallenShadow1319, but I'm not sure about multiplayer yet. I'm only using an old iPad so I'm not sure how that's gonna go. But one day I will finally get a computer and rejoin completely. :)

~Makoce
_________________
Action
"Quote from others"
"Speech"
Thought
Notes
ωнєи ι тυяиє∂ αяσυи∂,
ι нєαя∂ тнє ѕσυи∂,
ι нιт тнє gяσυи∂,
ι киσω тнєяє'ѕ иσ тυяиιиg вα¢к.
му мυѕ¢ℓєѕ ωιℓℓ ¢σитяα¢т,
уσυя вσиєѕ ωιℓℓ ¢яα¢к,
ιт'ѕ נυѕт α fα¢т,
вє¢αυѕє ι αм нєяє тσ ωιи тнιѕ fιgнт.
~ℓу∂ια ву нιgнℓу ѕυѕρє¢т
Profile pic by Zodiak



Posts

: 93


Join date

: 2014-11-22


Location

: Futterwackening... vigorously.

Character sheet
Name: Makoce
Gender: Female
Rank: Guardian


I'm so sad to see this pack die, I've been here a few months and loved every moment. I love you all and I hope I can keep in contact with some of you.

I am going to miss you all <333

Lupa/Motomo



Posts

: 50


Join date

: 2015-08-30


Location

: Profile image © Mave

Character sheet
Name: Motomo
Gender: Male
Rank: Tracker/stalker of Keane


I really feel grateful to have been able to roleplay with everyone here and have been able to grow together through this site.
Reading the message really broke my heart, and I hope that we can always fondly remember the times we had all together. Even though I didn't talk to often and was rather quiet, I thoroughly enjoyed reading comments, roleplaying, and talking with whoever I was able to. You guys made me laugh and encouraged me, and I loved how honest we all were with each other, and the strength we provided to anyone in need.
It has been a blessing and something I will be thankful for. Perhaps I will be able to stay in contact with some of you, this was/is an amazing pack site with just as many amazing people.

I'll miss you all, dearly <3

Caro



Posts

: 127


Join date

: 2014-07-16

Character sheet
Name: Caro
Gender: Male
Rank: Healer


God, this hurts.
I joined WolfQuest in the summer of 2013, I believe, and started roleplaying. The roleplay community opened up a part of me I didn't know needed to be released in the first place, and at a time when no one physically around me was really there, there was the opportunity to bond with other people who got me. I've never felt like I fit in somewhere so much as I have here.
Riadven was not the first pack I joined; I attempted to join one other, and they declined me. Looking back, I can see why; Bright neon green font, an abundance of emojis, hyperactive and forever breaking rules?  I joined Wolves of the West Lands, and I thought that pack alone would always be my family. God, I was so wrong.
Riadven is by far the most important site I have ever been on. I've been absent so long it seems wrong for me to show up and post this today, but then again it doesn't. Times which when I couldn't get a grasp on life, all of you were here for me. I hope all of you know that I was here for you too.
There were bonds here that made me cry. Laugh. Squeal and just about every other emotion you could think of, I felt at some point. Hearing and helping anyone through their problems was truly enjoyable for me, and I was so glad to be promoted to the point where people completely trusted me. I lived not only for the fictional bonds I created IC, but the real ones I made OOC. Those bonds are not something I want to get rid of, and while I dont have too many options for contact, I do have an email, which I check fairly often.
ravenw@new.rr.com
Please feel free to talk to me, as I do love you, promise. Riadven is going to be a fond memory that I'll hold till the day I die. Hell, I'll probably think of it on my wedding day, wishing I could come online and tell all of you of it. And I know most of us are just adolescents, attempting to find our place in the world, but this site, this outlit was something truly important and Im so glad to have shared this expierience with all of you.
Its been one hell of a ride, and I've loved every waking moment of it. Riadven is in my heart, and with it all of you.
Thanks for everything guys. I hope the days following this, as you read, and extending on are filled with happiness, however you define it.
Take care.
--Verine.
Admin




Posts

: 763


Join date

: 2014-06-14


Age

: 20


Location

: Spearheading the Rebellion with my soulmate ;3

Character sheet
Name: Verine bb ;3
Gender: Femme.
Rank: Warrior o3o


omgomgomgomg. This is heartbreaking. Sweet niblets. I came back on today in the hopes to post some catch up posts and oh gosh. I'm going to miss all of you. Insanely. If any of you want to add me on fb, just pm me your info and stuff! My email is mondragm@gmail.com
I check it everyday!
This was probably the best site I've ever been on. Literally. I left other sites because I wanted to be focused and active on this, one, beautiful, site, that had the most amazing people that I could ever meet. I'm so sorry that this is the end of Riadven, but I hope this isn't a full goodbye. I love you all endlessly.
Farewell for now, my sweet baby cakes!
_________________

My hearts been stolen by Mr.Grey



Posts

: 99


Join date

: 2014-10-12


Age

: 21


Location

: 2 ∞ & →

Character sheet
Name: Kanaya
Gender: Female
Rank: Omega


I'm CRYINGG.
Guys. I'm going to miss all of you so much wtf.
Okay. Here's my contact info
Snapchat: sarah.polls1
skype: sarahb.burahtops
facebook:
https://www.facebook.com/sarah.r.j.pollard
ADD ME ON ANYTHING OKAY
I love all of you so dearly and I've evolved so much with you all as a writer and a person. I miss you all the time :(
This has by far been my favourite pack and I'll always remember it as such, as well as all of you.



Posts

: 53


Join date

: 2015-07-09


Age

: 21


Location

: Probably some dark room

Character sheet
Name: Kazimir Bedrich
Gender: Male
Rank: Guard


Didn't expect this to happen. Thanks for a great pack experience!!!
Follow me on Tumblr : Lostcause991
Email me :
LostCause991@gmail.com
Don't lose touch guys.
Love you and miss you all
_________________
Let the ashes fall, forget about me



Posts

: 32


Join date

: 2015-08-30


Age

: 19


Location

: Depends

Character sheet
Name: Niko
Gender: Female
Rank: Hunter


Alright so this is late as hell.

Sorry I'm not making it very long or emotional, but there's no way for me to really put into words how amazing this pack has been to me. I remember I went on wolfquest with a character idea, after having not roleplayed in an insane amount of time. I literally joined the first pack I saw--Riadven. I never thought I'd grow this attached to it or make so many friends and friendships, but I have. I love all of you so, SO much.

But I'm not gonna drag this out. Because we're not done with each other, we're not ending our friendships. Just because the pack shut down doesn't mean we can't all keep in touch. As everyone else was saying, I'd hate to distance myself from all of you, so if anyone comes on here again and checks this thread, I'll be happy to give my contact info to anyone who wants it, just PM me c:.

I'm gonna miss this pack. But it's better we shut it down once and for all than to watch it dwindle off over a long period of time.

I love all of you, and I love the memories made by this pack. I hope we all keep in touch. <3
Google Master




Posts

: 513


Join date

: 2014-05-04


Location

: Kickstarting the rebellion against black licorice ._.

Character sheet
Name: Cassiel
Gender: Male
Rank: Beta Male




Similar topics
---
Permissions in this forum:
You
cannot
reply to topics in this forum