February 2019
| Sun | Mon | Tue | Wed | Thu | Fri | Sat |
| --- | --- | --- | --- | --- | --- | --- |
| | | | | | 1 | 2 |
| 3 | 4 | 5 | 6 | 7 | 8 | 9 |
| 10 | 11 | 12 | 13 | 14 | 15 | 16 |
| 17 | 18 | 19 | 20 | 21 | 22 | 23 |
| 24 | 25 | 26 | 27 | 28 | | |
Calendar


I don't really know where else to put this.. Um..
I'm really not feeling the whole wolf rp vibe.. I know I just asked geri n case for a new charrie but i don't think i want that anymore..
I'm also really sorry about the whole group home thing.. sorry..
I um..
I'm gonna ask to be downgraded to a pack friend, please.
But if I could stay in the GH rp that'd be nice. I just don't think I can really be with the wolf thing for a while.. running sap and dealing with my own issues and just screwing everything up all the time is getting in the way of my writing vibes, so i think it'll be easier to write about a depressed girl than an emotionless wolf. Yeah..
Sorry again about the group home thing..
So um.. if I can be a pack friend. but still have the group home?
I feel like maybe isolating myself a bit will help.. idk.
love you all..
yeah.



Posts

: 447


Join date

: 2014-06-16


Age

: 21


Location

: SUR LA LUNE

Character sheet
Name: Deyanira
Gender: Female
Rank: Warrior


Eh I don't care about the GH post thingy, I just waited to see what you would do. I would love for Roki to meet your character in GH sometime though.
Sorry you're having issues in you personal life and hope things get a lot better. I know I really don't know you outside of this site and silver skies but if you ever wanna talk I have found myself to be a good sounding board. I have KIK and if you ever wanna reach me by that I will gladly give it to you just pm me for it.
Remember that there's two sites that I belong to that are filled with people who love you and I am one of them. *huggles* <3



Posts

: 330


Join date

: 2014-11-20


Location

: Snuggling with bb's!

Character sheet
Name:
Gender:
Rank:


I agree so much with Roki. It's fine, WE LOVE YOU BABE. <3
Hope you feel better soon and that your personal life gets better. Because we truly love you and don't want you to feel like sniz.
And you have my kik as well if you need to ring my bell. <333
Bfhdn, take care bb we will miss you!

*LOTS OF UNICORN MAGIC HUGGLES* c:>
_________________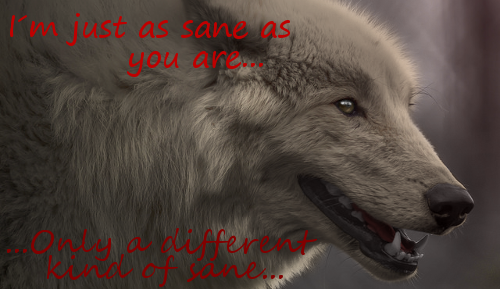 Avatar by me



Posts

: 1511


Join date

: 2014-03-23


Age

: 22

Character sheet
Name: Jeamesero
Gender: Male
Rank: Tracker/Crazy Suggestion Bomber!


OKAY. SCREW INTERNATIONAL TEXT FEES.
Babe, I get it. And I understand; I'll put you as a pack friend for now, and you'll still be allowed to post in GH. Its not a problem love, trust me.
And I get the whole motivation thing; Just talk to me whenever though love, okay? I realize we dont have the best form of communication now, since we cant text, but still.
Ily, okay? Much love. Lots of love. Endless love. Be safe. Try to be happy.
xoxo
<3
Admin




Posts

: 763


Join date

: 2014-06-14


Age

: 19


Location

: Spearheading the Rebellion with my soulmate ;3

Character sheet
Name: Verine bb ;3
Gender: Femme.
Rank: Warrior o3o



---
Permissions in this forum:
You
cannot
reply to topics in this forum