August 2019
| Sun | Mon | Tue | Wed | Thu | Fri | Sat |
| --- | --- | --- | --- | --- | --- | --- |
| | | | | 1 | 2 | 3 |
| 4 | 5 | 6 | 7 | 8 | 9 | 10 |
| 11 | 12 | 13 | 14 | 15 | 16 | 17 |
| 18 | 19 | 20 | 21 | 22 | 23 | 24 |
| 25 | 26 | 27 | 28 | 29 | 30 | 31 |
Calendar


∞§FOUNDATION§∞
•LABEL•
†Abaddon†
•SPAN•
†2 and 11 months†
•COMMON•
†Feminine†
•CATEGORY•
†European†
•PRIMARY JARGON•
†Spanish†
•SECONDARY TONGUE•
†English†
•VOCALS•
†
Click for Abaddon's voice
†
∞§VIEW§∞
•PHYSIQUE•
†Abaddon is thin, lithe, yet well muscled. Her paws are dainty and her tail is longer than most would expect it to be. This fae has a sleek figurine about her, thin to a point that it seems dangerous, but no weakness is shown. She resembles a snake with her face, her eyes constantly narrowed and a judging smile on her maw. Everything about her screams danger, and everything about her makes you want her more.†
•STATURE•
†She stands at 57 centimetres at the shoulder†
•GRAVITY•
†30 Kilos of muscle†
•EPIDERMIS•
†A complete shade of ebony is uninterrupted over this fae's canvas. It glistens as she moved, swaying with her motions. She is coloured to match her soul in this way. There is nothing but darkness as she moves, and her coat shows this around her.†
•OCULUS•
†An emotionless white-silver is the best way to describe this female's eyes. They pierce anything that they land on and her pupils are almost always tiny.†
∞§ESSENCE§∞
•TONE•
†Her voice is a sly, unnerving tone. Much like a cobra's slow approach, or the circling of a shark; once you hear it, you feel the essence of fear and danger.†
•AROMA•
†Abaddon is followed by a traceable scent of a cool night, or just before a rainfall.†
•CHARISMA•
†This fae is cold, unforgiving, and manipulative. She is a charmer, sly and menacing. Her eyes taunt each that she meets to attack her and see how far they get. She can persuade most males to do her bidding with her careful voice and word choice. One will never match her truly to another wolf, she is ruthless but hides it well, especially around authority. If a figure above her approaches, she will show them her sly respect as she does any wolf. Abaddon is very careful, bringing her common sense with her. Though wolves may dislike her, she will always obey the rules or find a way around them.†
•POST•
†She is, as her mythological name states, a destroyer, therefore Abaddon is well-suited for her rank as Warrior.†
•APPRECIATES•
†Blood † Fear † Getting her way † Protecting future generations†
•DEPLORES•
†Disloyalty † Losing † Negativity†
•OBSESSION•
†Watching wolves and young pups with a protective intention, it's simply something that she cannot help.†
•CHORUS•
† Heaven Knows †
∞§FAMILIAR§∞
•CREATORS•
†Lucille-Mother-Unknown†
§ Concealed § Protective § Loyal§
†Hester-Father-Unknown†
§ Kind § Playful § Approachable §
•KIN•
†Inias-Brother-Deceased†
§ Gentle § Honest § Generous §
•COMPANION•
†††
•DESIRE•
†††
•DESCENDANTS•
†††
∞§BYGONES§∞
Abaddon was born into a loving family, despite her cruel nature. They nourished her and cared for her. This is what drove Abaddon to her current state of mind. The was always so much food. So much hunger around her as they offered up her food. Abaddon, you see, was not birthed to the name of one of Hell's Knights. I suppose we must start at the beginning of her time. When life was a simple, happy blessing.
A bright dawn had occurred upon the Gehenna clan, this is when the lives of  two was brought as a blessing in late spring. The final litter of wolf pups this year. It consisted of a duo, one male, and one female. The mother and father of the pair, Lucille and Hester, were graced with joy and appreciation at this gift, for pups were rare, and true love was hard to come by.
They took a few days, and upon the first opened eyes, named their pups. Their son: Inias, and their daughter: Josie.
This is a story that will concentrate on the happenings of Josie's becoming.
The first time Josie opened her eyes, her parents were shocked to see what they appeared as, white as clouds, through her ebony coat, there was some contradiction as to how she had gained such genetics. No questions were further investigated when she spoke, her voice was identical to her mother's.
Josie was raised quickly and grew in time with Inias, never falling behind and never getting ahead. Their thoughts, however, would move in separate directions.
Inias thought of good things: ending the tension between packs, wolves finally living as one, the list goes on.
Josie, however, would think of the same things, but they all had one answer to them: kill the other wolves.
For her rancid thoughts, Josie was mostly outcast, by all but the Lead Warrior of her pack, Cain. He chose to train her in his ways of destruction, and Josie chose to follow. Eagerly.
By the time she was a yearling, Cain had taught her all he knew, and Josie was at the top of her game. She would win against trained warriors, not once getting touched. This is when the trouble started. Josie noticed that the larger you were, the slower you moved. The more you ate, the larger you grew.
Josie was the favourite warrior, and when Cain retired, she was promoted. She had lost most of her fat and worked herself to gain only muscle. She did not feel unhealthy or hungry, but that is how she looked. Her parents would abandon their meals in empathy for her, her brother would offer her his own kills as a hunter. Cain would even try to make her eat, but Josie would refuse.
No food means no weight. No weight means no scars. No scars means you win.
This is what she told herself each night. After months of this, that is when the names began to move. At night, Josie would lay down and close her eyes, she would be alone each night, sleeping in her own little corner of her own little den.
The names would swirl behind her eyelids names that seemed to suit her more strongly than such a sweet, innocent title as 'Josie'.  
Josie began to wonder. What would happen if she spoke to her parents of a name change? She was two and a half years now, nearly old enough to fend for herself in the world. By three, she would surely be alone.
So one day, she did speak to her parents, not knowing of the consequences.
"Mother, Father, I want to change my name.""But Josie, honey, why would you want that? You've such a pretty name.""No mother, I don't. It's too pleasant for my rank. I am a warrior. I kill. I injure. I maim. I have no use for the word mercy in my vocabulary."
This recieved a gasp so loud that the Alpha male stood from his perch and gathered himself near us.
"Josie, you're name is perfect. It is what this pack stands for. You will keep it, or you will leave."
Josie used this to show herself the way out of the territory, all the while her brother begging her to stay.
"Please, Josie, won't you stay? I'll hunt for you more, we'll keep you safer than you'll be out there.""Oh, go screw yourself, Inias."
"Josie, you don't mean that. Please come back with me.""Inias, if you don't leave me alone, I'm going to turn around, and I'm going to pin you down, and I'm going to rip your heart out of your chest so you can see it stop beating."
Inias never responded, he halted in his steps and watched and Josie crossed the border.
"What's your name then? It's not Josie anymore! That's too pretty for you!"
Josie turned.
"I am Abaddon."
Inias watched as Abaddon walked away, carrying herself with new purpose and an unpleasant aura of sin.
This is my design.
Abaddon turned around, faster than she ever could have with a name like Josie, and landed on her brother.
He had been following her.
"Goodbye, Inias."
She did as she had promised, her brother cried out, and Abaddon showed him the last beat of his heart.
This is my design.
Last edited by Abaddon on Tue Nov 04, 2014 1:05 am; edited 8 times in total



Posts

: 447


Join date

: 2014-06-16


Age

: 21


Location

: SUR LA LUNE

Character sheet
Name: Deyanira
Gender: Female
Rank: Warrior


IT LOOKS BEAUTIFUL. 10/10. I LOVE.
Google Master




Posts

: 513


Join date

: 2014-05-04


Location

: Kickstarting the rebellion against black licorice ._.

Character sheet
Name: Cassiel
Gender: Male
Rank: Beta Male


Thank you, all that's left to do is find her a theme song. I'm up for offers, if anybody wants to PM them to me!



Posts

: 447


Join date

: 2014-06-16


Age

: 21


Location

: SUR LA LUNE

Character sheet
Name: Deyanira
Gender: Female
Rank: Warrior


Why does this biography reme mind me so much of Hannibal...
Oh yeah.
THIS IS MY DESIGN. <3
Love her and the biography bb!
Tho I don't really think that Alana will like her, I feel as if Erol will pretty much like her.
I just have a feeling.
K?
K.
Wonderful, once again. <3
WOW
WOW
WOW

WHAT JUST HAPPENED WHILE I WAS ASLEEP?

I LOVE HER <3333 BUT WHAT HAPPENED!? XD
_________________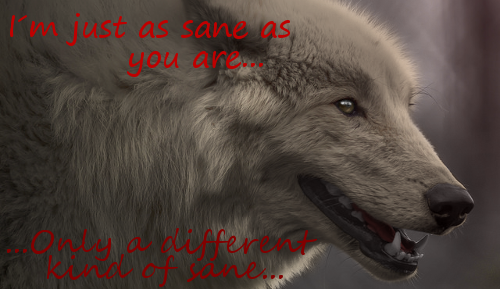 Avatar by me



Posts

: 1511


Join date

: 2014-03-23


Age

: 22

Character sheet
Name: Jeamesero
Gender: Male
Rank: Tracker/Crazy Suggestion Bomber!


I am basing her slightly off Hannibal just in the way that she has a design, thank you guys so much.

Jeames, Deya left with Duke and Abaddon is my new charrie. I think I'm going to have a lot of fun with her!



Posts

: 447


Join date

: 2014-06-16


Age

: 21


Location

: SUR LA LUNE

Character sheet
Name: Deyanira
Gender: Female
Rank: Warrior


Oooh okay.
You caught me completely off guard, you know that? xD

Now I dunno how to post with Shun.. AND JEAMES NEVER HAD TIME TO APOLOGIZE, HNNNG.
_________________



Posts

: 498


Join date

: 2014-06-16


Age

: 22


Location

: Avatar by Mave <3

Character sheet
Name: BM100
Gender: Male
Rank: Omega


Ohh still like her.
And np bb.

Just wanted to say that I've watched the last episode of Hannibal...
Cried the shniz out of me.
Soz.
Alrighty then, completely finished with her bio! Yay!
Theme song isn't country I promise.
Now I can finally RP her some more yay!
I actually am going to have such fun hahaha



Posts

: 447


Join date

: 2014-06-16


Age

: 21


Location

: SUR LA LUNE

Character sheet
Name: Deyanira
Gender: Female
Rank: Warrior


Locked for the time being, since you're not rping her c:
PM if you want her unlocked, Dawn<3
Admin




Posts

: 763


Join date

: 2014-06-14


Age

: 20


Location

: Spearheading the Rebellion with my soulmate ;3

Character sheet
Name: Verine bb ;3
Gender: Femme.
Rank: Warrior o3o



---
Permissions in this forum:
You
cannot
reply to topics in this forum